In today's fast-paced urban lifestyle, women are constantly exposed to various pollutants and environmental hazards. Protecting ourselves from these elements has become crucial for maintaining our well-being. Thankfully, the fashion industry has evolved to offer innovative solutions that not only serve practical purposes but also add a touch of style to our daily lives. One such accessory that has gained immense popularity is the Kavach Full Face Mask Scarf. Combining functionality with fashion, this versatile accessory has become a must-have for women in urban areas.
Protective Practicality:
The Kavach Full Face Mask Scarf is designed to provide complete coverage, ensuring maximum protection against dust, pollution, and other airborne particles. Its unique construction covers the entire face, from the forehead to the neck, effectively shielding the delicate facial skin from harmful elements. This makes it an ideal choice for women living in urban environments where air quality can often be compromised.
The scarf is made from high-quality materials that are both breathable and lightweight, ensuring comfort throughout the day. Its snug fit and adjustable straps make it suitable for women of all face shapes and sizes. Whether you're commuting to work, running errands, or simply enjoying a leisurely stroll, the Kavach Full Face Mask Scarf will provide you with the necessary protection without compromising on style.
Fashion Forward: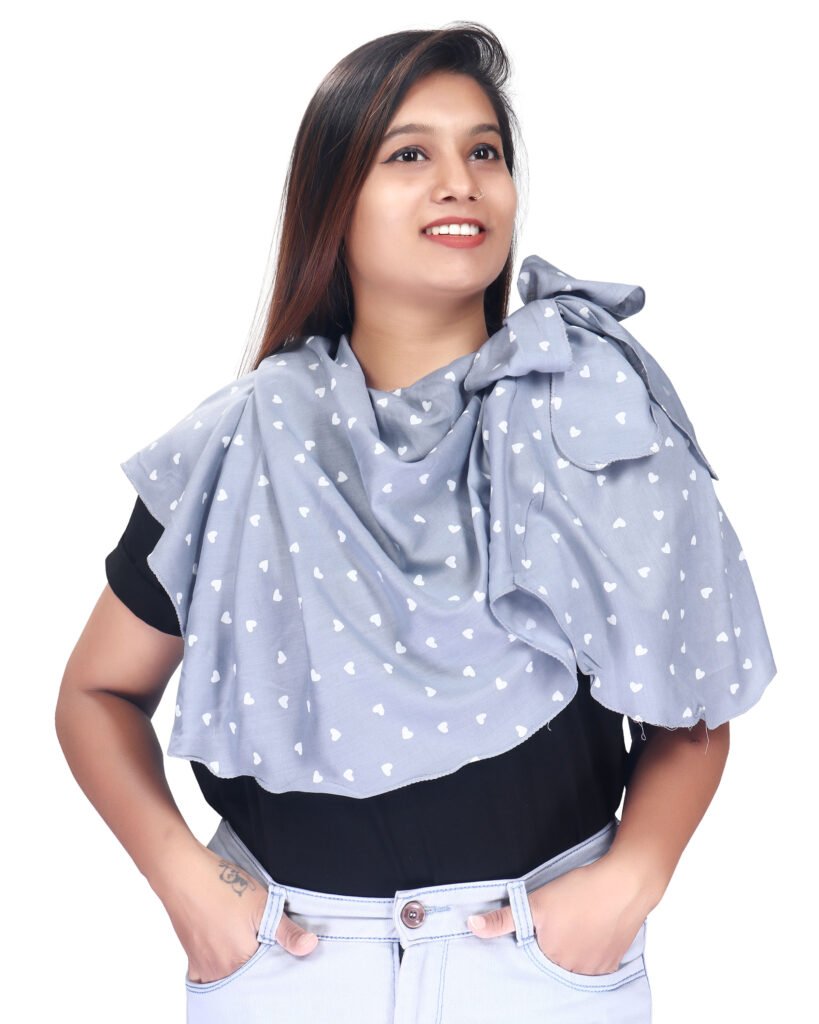 In addition to its practical benefits, the Kavach Full Face Mask Scarf has also become a fashion statement in its own right. Gone are the days when protective face masks were seen as dull and monotonous. With the Kavach Full Face Mask Scarf, you can elevate your outfit while staying protected. It is available in a wide range of colors and patterns, allowing you to choose one that complements your personal style and wardrobe.
Whether you prefer vibrant hues to add a pop of color to your ensemble or subtle shades to exude elegance, there is a Kavach Full Face Mask Scarf for everyone. From floral prints to geometric designs, the options are endless. This accessory can be effortlessly incorporated into your everyday attire, making you look fashionable and conscious of your well-being.
Conclusion:
The Kavach Full Face Mask Scarf is more than just a protective accessory; it has become a must-have for women in urban areas. With its comprehensive coverage and effective filtration, it safeguards your face from pollutants and environmental hazards. Moreover, its stylish designs and wide range of colors allow you to express your personality and complement your outfit, proving that protection and fashion can go hand in hand. By embracing the Kavach Full Face Mask Scarf, women can prioritize their health and well-being without compromising their sense of style. So, whether you're rushing to a meeting, exploring the city streets, or enjoying a day out with friends, make this versatile accessory your go-to companion. Stay protected, stay stylish, and make a statement with the Kavach Full Face Mask Scarf!