In an era of increasing pollution and harmful sun rays, safeguarding our health has become a top priority. As we navigate through bustling cities and spend time outdoors, we expose ourselves to environmental factors that can have long-term implications. Thankfully, advancements in protective gear have led to the emergence of full face mask scarves that offer a comprehensive shield against both pollution and the sun's harmful rays. In this blog, we explore the importance of wearing these multifunctional accessories and highlight the benefits of the innovative Kavach Full Face Mask Scarf.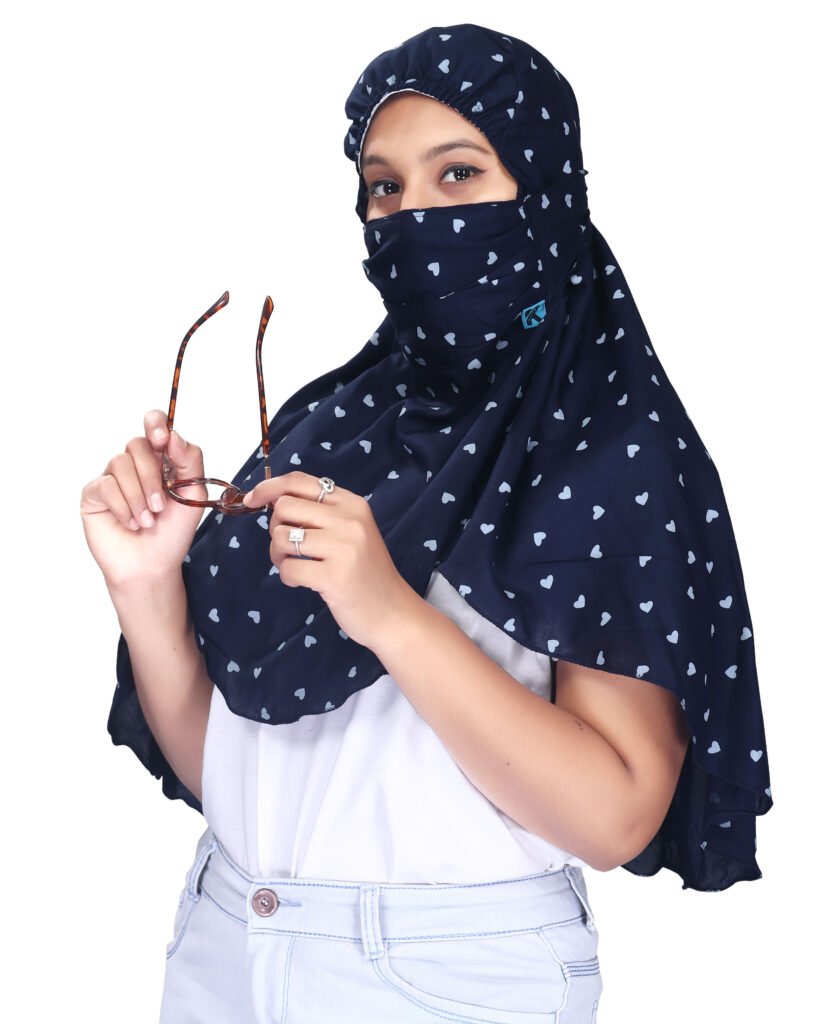 Protection Against Pollution:
1. Shielding from Airborne Particles: Urban centers often suffer from high pollution levels, with airborne particles posing a significant risk to respiratory health. Full face mask scarves provide a barrier between the wearer and pollutants, filtering out dust, allergens, and harmful particles that can cause respiratory issues and allergies.
2. Reducing the Risk of Respiratory Illnesses: Prolonged exposure to polluted air can lead to respiratory illnesses such as asthma, bronchitis, and even more severe conditions. Wearing a full face mask scarf can help minimize the intake of pollutants, reducing the risk of these ailments and promoting better overall respiratory health.
3. Preserving Skin Health: Pollution doesn't only affect our respiratory system but also takes a toll on our skin. The toxic particles present in the air can lead to premature aging, skin damage, and even acne. A full face mask scarf acts as a protective shield, preventing direct contact between the pollutants and our skin, thus preserving its health and radiance.
Sun Protection:
1. Defense Against Harmful UV Rays: Sun exposure is a leading cause of various skin issues, including sunburn, premature aging, and an increased risk of skin cancer. A full face mask scarf provides extended coverage, shielding the face, neck, and ears from the sun's harmful ultraviolet (UV) rays, which can have damaging effects even on cloudy days.
2. Minimizing Sunburn and Uneven Skin Tone: Prolonged exposure to the sun can result in painful sunburns and uneven skin tone. By wearing a full face mask scarf, individuals can significantly reduce the risk of sunburn and protect their skin from the damaging effects of UV radiation, maintaining a more even complexion.
3. Preventing Eye Strain and Damage: The delicate skin around the eyes is particularly susceptible to sun damage. Full face mask scarves with integrated eye protection or UV-blocking lenses help shield the eyes from harmful rays, reducing the risk of eye strain, cataracts, and other eye-related issues caused by excessive sun exposure.
Among the range of available options, the Kavach Full Face Mask Scarf stands out as an innovative and versatile solution. It combines the features of an anti-pollution mask, a sun protection accessory, and a stylish scarf, providing comprehensive protection in a single product. With its high-quality filtration system, UPF (Ultraviolet Protection Factor) fabric, and breathable design, the Kavach Full Face Mask Scarf prioritizes both functionality and style, allowing individuals to navigate their daily activities with confidence and peace of mind.
Conclusion:
In a world where pollution levels are rising and sun damage is a real concern, wearing a full face mask scarf has become more than just a fashion statement—it's a necessity. By investing in these multifunctional accessories, we can protect ourselves from harmful pollutants, minimize the risk of respiratory illnesses, and safeguard our skin from the damaging effects of the sun. The Kavach Full Face Mask Scarf, with its exceptional features, offers a reliable and stylish solution that