When it comes to stepping out into the scorching heat of the sun, taking proper precautions to protect our face and hair is crucial. Excessive exposure to harmful UV rays can lead to skin damage, premature aging, and hair problems. One effective solution to shield yourself from the sun's harsh rays is by using a Kavach scarf. In this blog, we will explore the numerous benefits of covering your face and hair with a Kavach scarf when venturing out in the sun.
1. Protection from Harmful UV Rays: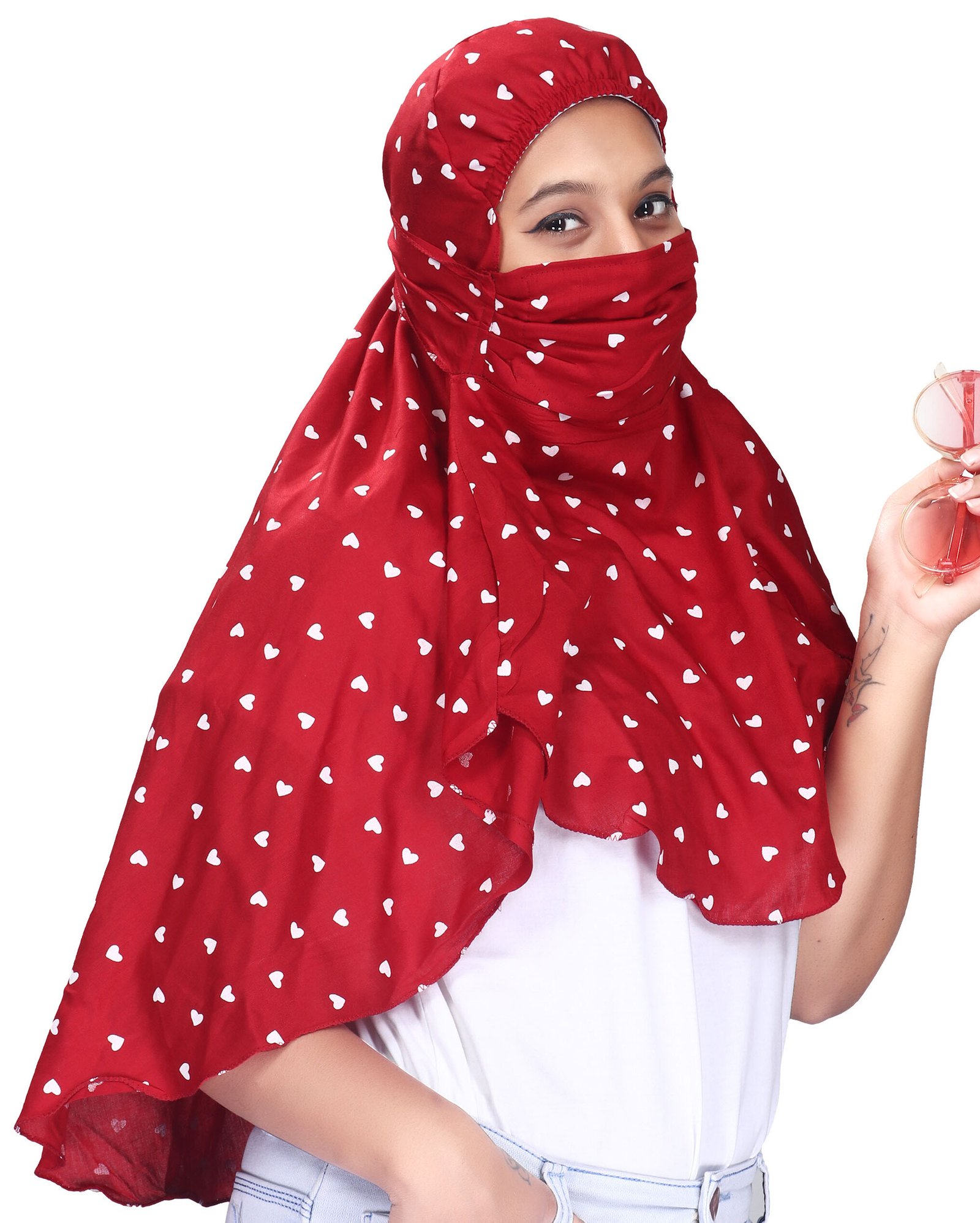 The primary reason to wear a Kavach scarf is to safeguard your face and hair from the damaging effects of UV radiation. These scarves are designed with high-quality fabric that acts as a barrier, preventing harmful UV rays from directly hitting your skin and hair. By shielding yourself, you reduce the risk of sunburn, skin discoloration, and sun-induced hair damage.
2. Prevention of Premature Aging:
Prolonged exposure to the sun can accelerate the aging process, resulting in fine lines, wrinkles, and age spots. By wearing a Kavach scarf, you create an additional layer of protection against the sun's harmful rays, reducing the likelihood of premature aging. The scarf's fabric acts as a physical barrier, minimizing the impact of UV radiation on your skin, thus helping to maintain a youthful appearance for longer.
3. Reduction of Skin Discoloration:
The sun's intense heat can lead to hyperpigmentation, causing dark spots and uneven skin tone. Kavach scarves offer a practical solution to combat this issue. By covering your face and neck, you reduce direct exposure to the sun, thereby decreasing the risk of skin discoloration. Regular use of a Kavach scarf can help maintain a more even complexion, giving you the confidence to enjoy your time outdoors.
4. Protection against Hair Damage:
The sun's rays can be equally damaging to your hair as they are to your skin. Prolonged sun exposure can lead to dryness, brittleness, and color fading. A Kavach scarf provides a reliable shield for your hair, preventing the sun from directly impacting its health and appearance. The scarf's fabric acts as a barrier against UV rays, minimizing the potential damage and helping to retain moisture and vibrant color.
Conclusion:
Taking care of your face and hair should be a priority when facing the intense heat of the sun. By using a Kavach scarf, you can enjoy the outdoors while ensuring optimal protection against harmful UV rays. The benefits of covering your face and hair with a Kavach scarf include defense against premature aging, reduction of skin discoloration, and protection against hair damage. Embrace the power of the Kavach scarf and make it an essential part of your sun protection routine. Remember, prevention is key when it comes to maintaining the health and beauty of your face and hair, even in the hottest weather.